Ichthyofauna Checklist in Tributaries of Muda Reservoir, Kedah, Peninsular Malaysia
Keywords:
checklist, distribution, fish species
Abstract
Ichthyofauna checklist was scrutinized in tributaries of Muda Reservoir. A total of 5998 specimens were caught using a cast net of 2.5 cm mesh size. Amongst these specimen, 30 fish species from 12 families were recorded. The most dominant fish family in this lotic ecosystem was Cyprinidae. Rasbora dusonensis, Cyclocheilichthys apogon and Mystacoleucus marginatus recorded the uppermost distribution compared to other fish species found in this tributaries. Six fish species were the newly recorded species found in tributaries of Muda Reservoir; Barbonymus gonionotus, Luciosoma setigerum, Toxabramis houdemeri, Mystus singaringan, Anabas testudineus and Trichopodus pectoralis. In accordance with the previous combination of recorded fish species in tributaries of Muda Reservoir, a total of 57 updated total numbers of fish species were recorded. The information obtained in present study will update the latest ichthyofauna checklist in tributaries of Muda Reservoir, as well as for the future comparison in other geographical locations.
References
Agostinho AA, Miranda LE, Bini LM, Gomes LC, Thomaz SM and Suzuki HI. 1999. Patterns of colonization in neotropical reservoirs and prognoses on aging. In: Tundisi JG and Straskraba M (Eds.), Theoretical reservoir ecology and its applications. Backhuys Publishers, 227-266.
Ahmad I, Mohammad-Noor AA, Muskhazli M, Nor-Azwady AA, Mohd-Noor-Hisham MN and Faid R. 2013. A survey on fish diversity in Sungai Enam, Temenggor Lake, Perak. Malayan Nature Journal, 65(2&3), 30-37.
Chong VC, Lee PKY and Lau CM. 2010. Diversity, extinction risk and conservation of Malaysian fishes. Journal of Fish Biology, 76, 2009-2066.
Kottelat M. 2013. The fishes of the inlands waters of Southeast Asia: a catalogue and core bibliography of the fishes known to occur in freshwaters, mangroves and estuaries. The Raffles Bulletin of Zoology (supp.27), 1-663.
Lee KY, Shah ASRM and Khaironizam MZ. 2013. Assessment of the freshwater fisheries in Ulu Muda, Kedah, Malaysia. WWF-Malaysia Project Report, pp 39.
Salam MNA and Gopinath N. 2006. Riverine fish and fisheries in Malaysia: An ignored resource. Aquatic Ecosystem Health and Management, 9, 159-164.
Samat A and Mazlan AG. 2003. Kelimpahan dan keanekaan ikan di Lembangan Weng, Kedah, Malaysia. In Prosiding Simposium Biologi Gunaan ke-7 Universiti Kebangsaan Malaysia, 472- 476.
Samat A, Shukor MN, Mohd-Yusof A and Mazlan AG. 2005. Freshwater fishes of the upper Sungai Lasor, Ulu Muda Forest Reserve. In: Shaharudin MI, Che Hashim H, Mohd Puat D, Jalil MS, Norhaidi Y & Latiff A. (eds). Hutan Simpan Ulu Muda, Kedah; Pengurusan, Persekitaran Fizikal dan Biologi. Kuala Lumpur: Jabatan Perhutanan Semenanjung Malaysia, 163-172.
Shah ASRM, Abdullah S, Khalid P and Khairul-Nasirudin AM. 2012. Notes on the freshwater fishes at selected headwater streams of the Ulu Muda Forest Reserve, Kedah Darul Aman. Malayan Nature Journal, 64(3), 147-152.
Suksuwan S. 2008. Ulu Muda: The hidden realm of the Malaysian Rainforest. WWF-Malaysia, Petaling Jaya.
Van-der-Laan R, Eschmeyer WN and Fricke R. 2014. Family group name of recent fishes. Zootaxa, 3882(2), 1-230.
Zarul-Hazrin H, Rosli-Yeop Z, Amir-Shah-Ruddin MS, Shahrul-Anuar MS, Mohd-Syaiful M and Mashhor M. 2012. Fish checklist of Perak River, Malaysia. Check List, 8(3), 408-413.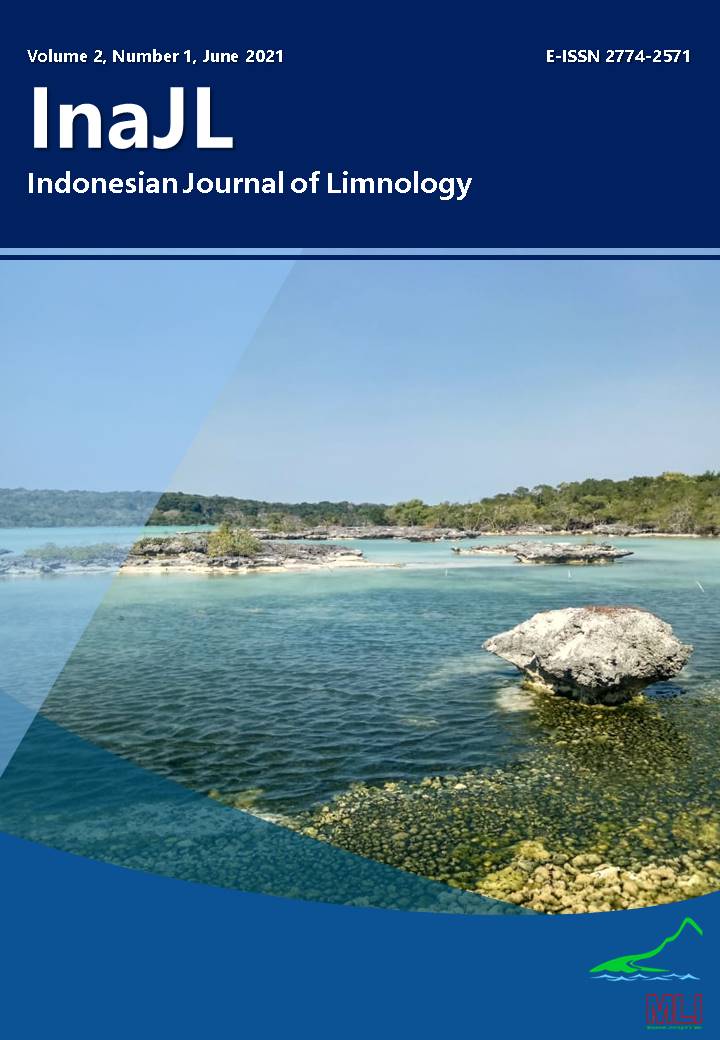 Downloads